As we detailed last week, the very large option expiration on Friday resulted in a gamut of individual stocks shrinking by about 50%, leaving the markets vulnerable to short-term volatility.
As SpotGamma warns, the markets are entering a period of high volatility potential: This creates volatility because as large options expire, they close and / or the dealers who exercise them are forced to resort to adjusting large hedges. There is a lot of evidence to suggest that the bulk of individual stock trading is long calls, and based on this we believe that dealers (who are short calls against buying stocks) have long positions in the stock to sell. As you can see from the chart below, after the monthly OPEX for 11/20 and large for the 12/20 quarterly OPEX there was weakness …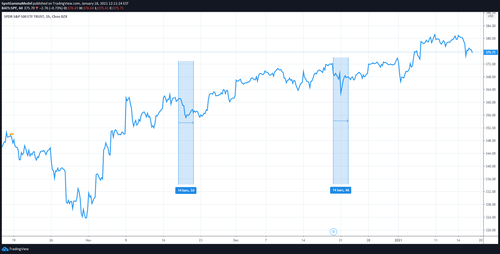 The question now is, can buyers come back and inflate the stock further? As shown in the chart below, call buyers showed no signs of a pullback last week and could be further supported by newbie bias (stocks are still rising) and anticipation of new stimulus.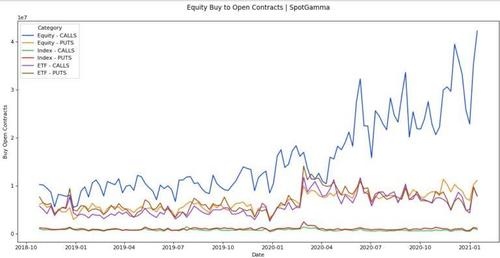 The gap between buying call options on stocks (blue line) and on indices, ETFs and any puts is huge. Finally, SpotGamma notes that 3800 remains a key level.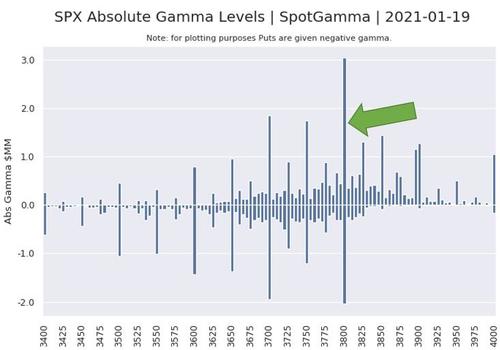 We'll be keeping a close eye on the VIX today with the VIX expiring at AM and opening tomorrow at 12EST. Again, we believe that there is a small "event risk" premium to implied volatility due to the inauguration, and therefore a smooth opening could lead to IV failure and a tailwind for the stock.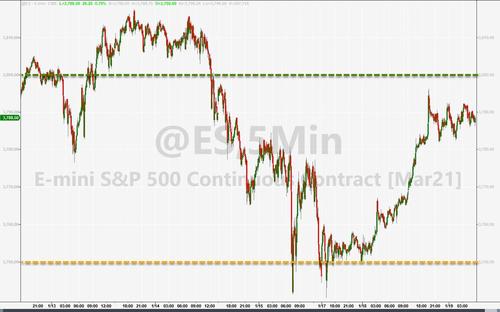 If the VIX does show a downward trend, we expect the markets to move to the 3850 area, but the critical downside risk line is at 3750.
translation from here
This is why Bitcoin "rejected" the $ 42,000 mark
Crypto Trading Guide: 5 Simple Strategies To Watch Out For New Opportunity
Now the Elliott Wave Principle, a handbook of wave traders, can be found for free here
And don't forget to subscribe to my Telegram channel and YouTube channel
Free Guide "How to Find High Probability Trading Opportunities Using Moving Averages"
If you find the article interesting, put the plus signs and add to favorites.